Post by Keri on Dec 22, 2019 17:44:46 GMT -5

n.

1. rage or passion for writing epics

December 22nd, 2019
The Stories


Those I am currently working on...


Title: Ash of Cloud
Genre: High Fantasy
Challenge: Camp NaNoWriMo - July
Word Count Goal: 95,000
Summary: Book Three of the Reforging the Light trilogy

Tundra. Pixies. Blackstone. (TBA, in other words)

Title: Wealth and Taste
Genre: Urban Fantasy/Paranormal
Challenge: RaTs Serial
Word Count Goal: 90,000
Summary: Jude Toyirk has been working as a bounty hunter for those under the table deals for too long. With his trusty assistant, Mistral Woods, beside him, they've managed to get themselves into more trouble and more debt than they should have. But, after recovering what appeared to be a normal purse for a normal woman, it looks like they might end up on top.
If they can survive, that is.

Title: The First Unicorn

Genre: Space Opera
Challenge: Zombie July
Word Count Goal: 90,000

Summary: Millennia ago, horses danced through space on wings of stardust with a single horn, lighting up like a comet's tail to light their way. They stopped upon planets, gifting the land with pure energy and life. The people of Earth came to know them as unicorns, a rare visitor.

Then the Darkness came, creeping in from the edges of the galaxy on cloven hooves, with gnashing teeth and scraping claws. The light drew it near, driving it to madness. As the Darkness devoured the light, the unicorns started to disappear. Memory became myth.

After centuries of research, Dr. Impera Indigo and her team at the Elysian Project Interstellar Station - EPIC - have finally managed to figure out how to bring them back. Utilizing a combination of revived "zombie DNA" from long-deceased species, they have made their first "unicorn." If all goes according to plan, they will transport it to the Gaia Restoration Organization - GRO - across the galaxy to raise it, breed it, and restore the population.

But they soon find out, that if the unicorns return, then so does the Darkness.
Title: Ophidian Unbound

Genre: YA Fantasy

Word Count Goal: 90,000

Summary:
Bridger Wynne has heard and performed the play act since she was a child. It is legend; a story from Before Time.But when she accidentally shoots down a cat - sacred to the realm of Formene - the world shifts.
But when Wynne accidentally shoots down a cat during a hunt - sacred animals to the realm - the world shifts. Shadows creep around corners like snakes, searching out a new home. The birds leave. Disease returns...
And Wynne may be the only one who can rebind the chains.

Title: When the Cauldron Boils

Genre: Cozy Mystery/Fantasy

Summary: Book One of Lipstick and Linden
In her shop, Linden's Perfumerie, Lizbet Prescott mixes aroma and magic in a way that very few can. That's why lead investigator Kipp Graeme comes to arrest her for the murder of Lord Byrne. When her "signature scent" ends up tainting the air of a crime scene, it's up to her to prove that she isn't the murderer and the real culprit is a terrible copycat. Linden and lime are not the same.


Those on the list...
Title: Put on a Pestle
Genre: Cozy Mystery/Fantasy
Challenge: NaNoWriMo
Word Count Goal: 75,000
Summary: Lipstick and Linden Book 3.


Those I have completed...

Title: Tulip for Tea

Genre: Cozy Mystery/Fantasy

Word Count: 58,000

Summary: Book Two of Lipstick and Linden
Now that Lizbet Prescott is no longer a suspect for the murder of Lord Byrne, and the culprit is in jail, she's free to go back to her normal day-to-day: making potions and perfumes for the people of Esgrove. But during her celebration brunch with her best friend, Kaelyn Cooper, another crime occurs and this time, it's a local friend who ends up arrested.
Because of her knowledge of potion ingredients - floral, herbal and fauna - she's the perfect one to prove that Mrs. Jacobs couldn't have poisoned her co-owner. The only problem is whether or not Inspector Kipp Graeme will let her assist after all the trouble of the Byrne case.
And the duplicator who is copying her perfumes (and botching her potions) is still large...

Title: Jindeni's Hunter
Genre: Fantasy Erotica (Elfrotica)
Word Count: 46,796

Summary: The Hunter of the Fen is someone that Jindeni has seen and wants to know more about, in more ways than one. The lady of Minas Keep, a Moon elf Tribe, she finds that the Hunter is more than just someone to lust after... He's someone she could love. It's a shame he's a member of the Sun elf Tribes that her family has been opposed to for generations There's no chance of them to be anything more than a tryst in the Sunless Fen.

Or is there...?

And what chaos could it cause?

Title: Quaison's Wizard
Genre: Fantasy Erotica (Elfrotica)
Word Count: 46,648
Summary: The Wizard of Quiason, Rither, had worked his magic to see Minel and Lady Jindeni arranged in marriage. And for a whole two lunar cycles, it appeared to work... Until the Rot hit.
Now with a new mission to see the cure of the Rot in his hands, he takes up Asce, the friendly neighborhood gnome, on her offer of a trip to Sindelle, the Kingdom in the Lake. What's even better than Asce paying for the whole trip is that it's with Asce to begin with, his teenage crush turned young adult dream. Maybe this time he can use a bit of magic on himself.
Title: Arcesso

Genre: High Fantasy
Word Count: 120,012

Summaryy: Book Two of the The Mist Trilogy

What have they unleashed? With Zac in jail, Raithea unconscious and the Shadowed One spewing Mist from A'hileol to poison the land, what can the people of Majoria do? And if they ever get out, who can stop the Shadowed One?

Title: Pale Fire
Genre: Romance/Sci-Fi
Challenge: Keeping Warm in February
Word Count: 54,238

Summary: Amateur astronomer Berea "Berry" Fribley never misses a meteor shower. From the Quadrantid to the Geminids, she observes the choreographed dance of the light, feeling just that much more connected to space. What she didn't expect was that space wanted to connect with her as well, via one of the beams of light crashing into the nearby fairgrounds.

When she reaches the impact site, what she finds isn't a small piece of rock but a small, glowing man the size of her hand. If that wasn't strange enough, the wings sprouting from his back in a broken filigree of stardust would prove to be. When he awakens and demands to be healed and returned to space, it's up to her to get him back into the night sky.

That is, if she can bear to let him go.

Title: A Maid's Burden
Genre: Fantasy Erotica (Elfrotica)
Word Count: 42,602 words
Summary: After her Lady has been infected with the Rot, Annalyn, her lady-in-waiting, has to reveal the true job of a lady - espionage and assassination. Only one needs to be used for this adventure. Now that they've acquired what Rither, the Wizard of Quaison, needs to make a cure, she thinks she can rest.
Luinn, her trainer and man of unknown origins, ends that rest. When he insists that they should find a backup to the cure by going to the dwarf and gnome owned city (and cavern) of Vermojil, she hesitates. But if it's to save Jindeni, she'll do anything to help her.

Especially if it gets her nearer to Luinn and the secret of his past.
Title: Seedling

Genre: YA Fantasy

Challenge: Camp NaNoWriMo - April

Word Count: 70,038

Summary: Book One of the Evergreen trilogy.

Quinia of the Silver Birch is almost a sapling. Her last few years of being a seedling - those under twenty seasons - have come and in four short years, she will be able to lift her roots and travel to solve the one mystery that has plagued her: the disappearance of her brother, Bromien and why there was petrified wood left behind.
However, when one of her examinations of petrified wood changes the stone back into living wood, there's a whole new mystery to be had. Classified as a magic user and future member of the mysterious group known as the Foliage, she's whisked away by a grump warrior, Ghael, to see if she has what it takes to become a member. And what it takes to make friends and loyalties that are deeper than roots.
But when her magic is not repeated, and her confidence is wavering, she may find that the roots barely penetrate the top soil...

Title: Deluge
Genre: Epic Fantasy
Word Count: 155,254
Summary: Westsilver is melting. Glaciers that have kept the port city of Crest safe have begun to moan in the night, shifting closer and closer to the city's doom. Frigid water floods the streets every day and freezes every night, making the roads dangerous and the rivers worse. At the current rate, Crest will be completely submerged come three month's time.

The only person that may be able to help them is Captain Tareen Dwin'tlarn and her crew. However, with rumors abounding that she is a pirate - one who is interested in the trading of lives - there is little support given by both city and town. But what she receives, she will use to her advantage. And her advantage is pure luck.

Title: Towers of Salt and Sand

Genre: High Fantasy

Challenge: MerMay

Word Count Goal: 90,000

Summary: : Book Two of the Undertow Duology.

With Aeces missing and the pirate captain Birae de Aubienne onto their plan, Ivory Shores has no choice but to send Ser Alys Northwode to the Jilen Islands, undercover.
Or rather, a woman returning to her childhood - as Alys de Aubienne.
Title: Vivirapa's Stone
Genre: Fantasy Erotica (Elfrotica)
Word Count Goal: 50,000 words
Summary: Now with a new plan to save Jindeni, and a new goal to find the missing stone of the Snake Demon Vivirapa, the group decides to travel south, to the home of the Sun Tribe, Forustrene. The land has been plagued by war ever since their most recent prince, Ysminel, disappeared as a young child. But now that Minel is on his way back, it'll be a race to see if they can find the stone or stop the war first.

Genre: Horror/Thriller
Challenge: What's in a Name?
Word Count: 33,110 words

Summary: Roxanne Van Aller never expected the first letter from her husband, Michael. She certainly didn't expect the big, red stamp that declared it was from KEMP STATE PENITENTIARY when Mike was supposed to be at a business trip in Oregon. But it had been three weeks without any word save for a pencil-on-paper account of his arrest.

Every day, another letter comes with more information. Every letter is a piece to the jigsaw that she never knew her life had become.

As she nears finishing the puzzle, the number of things she doesn't know grow - along with the number of X's he signs next to his name.

Title: Forustrene's Moon
Genre: Fantasy Erotica (Elfrotica)
Word Count: 44,917
Summary: Jindeni is missing and Minel is on the hunt, reviving his role of the Hunter of the Sunless Fen. As the group begins to unravel the mystery behind who took her, and how they're connected to the Snake Demon, Vivirapa, they learn that one of their own has a closer connection that they had originally thought.
With Jindeni about to give birth, and the child about to pass into the hands of a group that want to see the Ysminel line back on the throne of Forustrene to quell the rebels, Minel has a choice: join those loyal to who he was or fight for who he is?
Genre Stretch
January - "The Silver-Tongued Scourge" (7,462 words)

February - "Trusty Jean" (7,506 words)
March - "The White Madness" (3,253 words)
April - "Val-Idate" (2,070 words)
May - "The World Egg" (2,578 words)
June -
"Beyond the Clouds"
(2,166 words)

Testaments to my greatness...

Official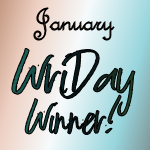 --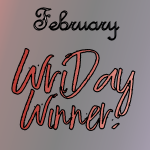 --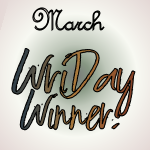 --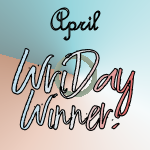 --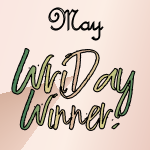 --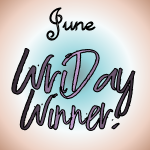 --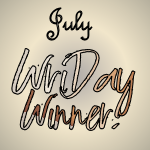 --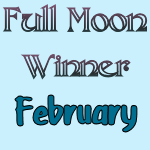 --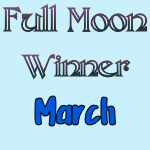 --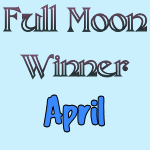 --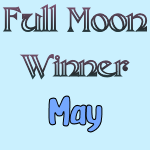 --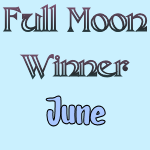 --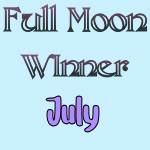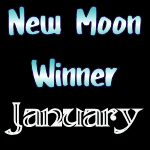 --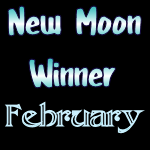 --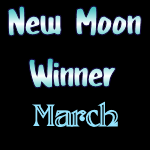 --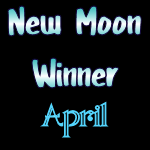 --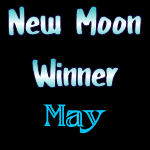 --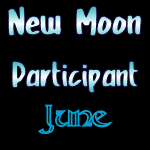 --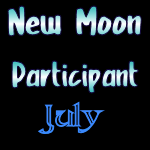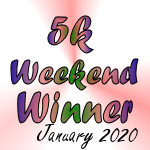 --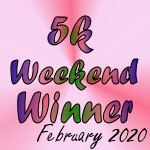 --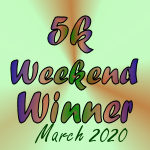 --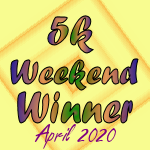 --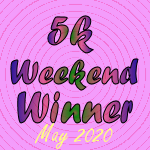 --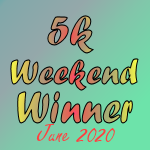 --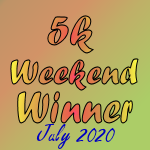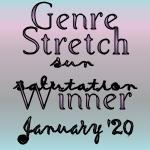 --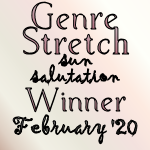 --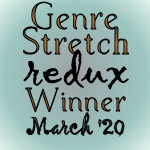 --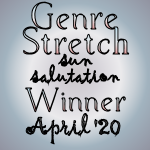 --
--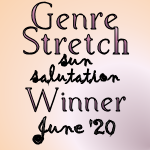 --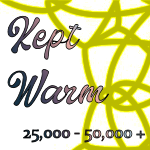 --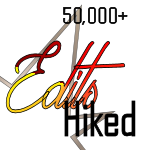 --
--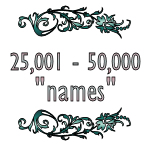 --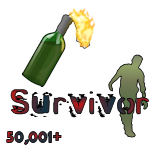 --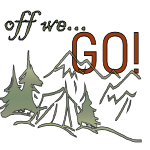 --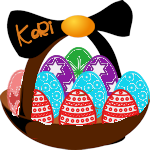 Planning Parties

-

-

-

-

-
-

-

-

-

-
-

-

-

RaTs sTaRs

(for more information on this, PM me)


-
-
-
-

Yearly Challenges
One, Two... Series
The Mist Trilogy - (2/3)
The Pieces Trilogy - (2/3)
Lipstick and Linden - (2/7)

Finish What You Start

(including RaTs)

| | |
| --- | --- |
| Stories Started | 17 |
| Stories Finished | 15 |
| Stories Remaining | 2 |