Post by galactic-pirates on Dec 21, 2020 3:22:30 GMT -5

I won't give up
No, I won't give in till I reach the end
And then I'll start again
No, I won't leave
I want to try everything
I want to try even though I could fail

(Shakira - Try Everything)
Everything's not awesome
Things can't be awesome all of the time
It's an unrealistic expectation
But that doesn't mean we shouldn't try
To make everything awesome
In a less idealistic kind of way
We should maybe aim for not bad
'Cause not bad, well that would be real great
(Lego Movie 2 - Everything's Not Awesome)

(only listing active projects this year)
Title:
Carbon Scars (#1 Macklan Stone)
Genre:
Sci-Fi Thriller
Status:
First Draft
Word Count Goal:
75,000
Summary:
Macklan Stone, mercenary, is working alongside her girlfriend as a private investigator. One day Mack goes home to find a fixer. If Mack doesn't do the job he wants then Ailith is dead. In order to protect Ailith Mack walks away but a few months later is forced to return to save Ailith from a killer. Interrogating him the killer says it was revenge because Mack refused the job. Incensed Mack sets out to destroy the company responsible. She gets the CEO arrested for embezzlement, and then visits his son to draw a line, only to be forced to run as she's accused of murdering the CEO. Now, Mack has to try and clear her name, easier said than done in a world where professionals are hired remotely and it's never clear who is responsible.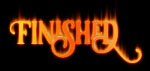 (as in completed drafts, revision is still a thing, see status)
Title:
Choosing Fate
Genre:
Fanfic (Sanctuary)
Status:
Posted on AO3
Summary:
Youngest son Gregory Magnus trained as a doctor, intending to make his own way in life, never expecting to inherit his father's title. However, an accident makes him a Baron thus changing the life of his only daughter forever. Arranged marriages don't exist outside of royalty but nothing says that a couple can't be 'introduced' to one another. Desperate to secure Helen's future Gregory accepts one such introduction with the nephew of a fellow Baron - Doctor James Watson. Helen accepts the match and still as veritable strangers they marry. When she moves into his home she finds that James' old school friend John Druitt has bachelor's quarters in the house. Soon she starts to believe two things are true: James married her to hide his 'deviant' relationship with John, and that she is growing to care for John as much as she is growing to care for James.
Title: The Fall of Camelot (Working Title)
Genre: Fantasy
Status: Revising
Word Count: 52,997 (First Draft)
Summary: Camelot is in mourning. Merlin is dead. The shining kingdom has lost a beacon of stability. Then the holy grail (immortality artifact is found) and the knights all use it and become immortal. Lancelot teams up with Morgana and civil war breaks out. Rivers of blood, skies of fire - it's bad. Then Mordred finds a ritual to lock magic away but it carries a high price.

Runaway Tales

Finish What You Start

| | |
| --- | --- |
| Stories Started | 3 |
| Stories Finished | 2 |
| Stories Remaining | 1 |